Experience is the key to any job, but having reliable tools can make all the difference.
We know technicians take meticulous care of the equipment they work with, which is why we do the same with ours. Technological innovations have the power to transform the very way maintenance and repairs are conducted, and the latest Testo tools serve as proof to that. We continuously strive to combine reliability with disruptive instruments that are revolutionising the industry, and recently we've been recognised for it.
ISO 9001 accreditation
Testo Australia recently received its ISO 9001 accreditation. The certification is an international standard that governs quality management systems, and in particular it serves as an endorsement of our excellent internal processes and procedures.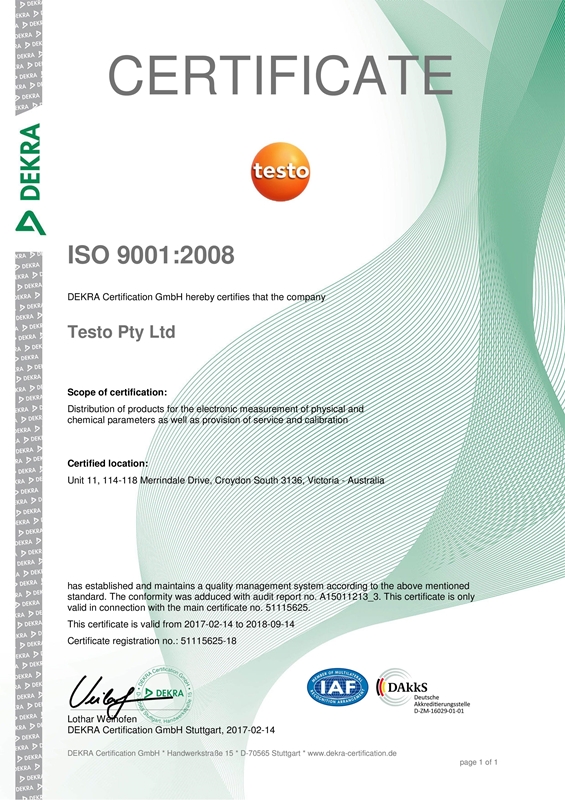 While Testo Germany has held the ISO 9001 accreditation for some time, which means the tools all of our customers have purchased are certified, this recognition in particular applies to the employees and quality management system in place at Testo Australia.
Receiving ISO 9001 accreditation can take upwards of six months to acquire as a number of components are verified by the organisation's auditor:
Detailed quality management system.
Documented plan that assesses whether each department, such as sales, marketing or IT, meets ISO 9001 standards.
Ongoing evaluation of aforementioned system by internal auditor, as well as continuous training for employees.
Not all talk
Don't just take our word for it, see for yourself. Testo Australia received its ISO 9001 certificate for its quality assurance processes, which extend all the way to our calibration and servicing departments.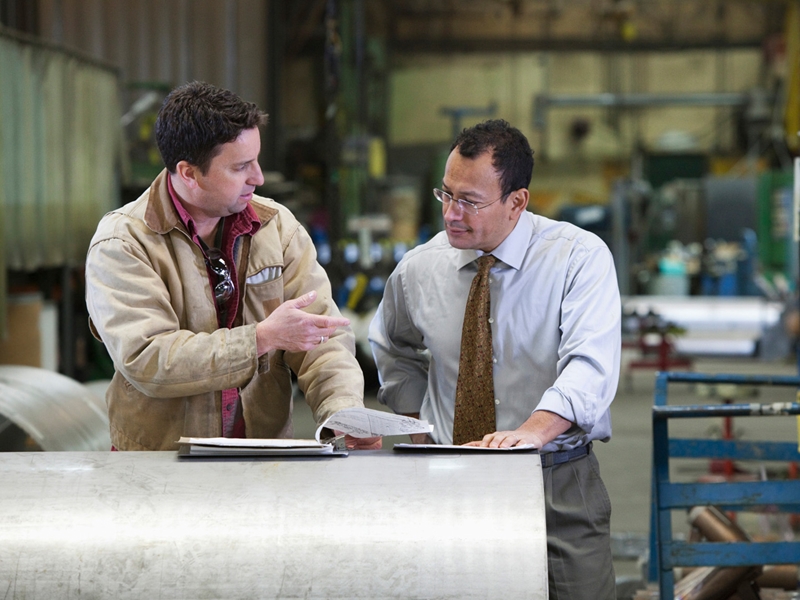 Years of experience and state-of-the-art equipment allow Testo experts to finely tune all of your tools so they continue to stay just as accurate as the day you bought them. Any existing issues are quickly identified and repaired with no further trouble, and all calibrations are completed within five business days.
Furthermore, our automated system registers an instrument the first time it's sent to us and delivers an email to remind you when it's due for service. Our record-keeping system also allows our experts to troubleshoot any inquiries you may have down the line, or send copies of calibration certificates when needed. At the end of the day it's not just the quality of the tool that's most important, but the guaranteed longevity and reliability that comes with it.